Disinfectants, sanitisers, antimicrobials, and anti-bacterial chemicals in concentrated form can kill the good and necessary microbes in septic systems. However, it comes down to dilution, time and the frequency that the solution enters the tank. It also depends on what else is going into the tank, and when. Because of this, it is really hard for us to make a black and white policy on the subject.
The fact is, there are cleaning tasks that require the use of antimicrobials that sometimes go down the drain. Sometimes the sanitiser has already run its race and is no longer effective and sometimes it is still working whilst somewhat weakened. In the case of spa bath flush cleaning, you simply have to do it as part of your duty of care. There is no other good way around it.
There are thousands of variables when we think about this subject. So here are two scenarios that will hopefully help you understand chemicals and septic systems. Both scenarios involve the use of XO2's SpaKling which is a high-performance spa bath cleaner and sanitiser treatment. It is a highly concentrated sanitiser containing quaternary ammonium compounds which are the base of most commercial and hospital grade disinfectants.
Scenario 1: Spray, scrub and rinse bath and basin surfaces to clean and treat with XO2® SpaKling… in a domestic environment.
The diluted solution is rinsed off the surfaces with water after you have scrubbed them. You are also cleaning the showers and toilets (flushing) within the same 10 minutes with your bathroom cleaner, then cleaning the kitchen and laundry sinks too. Down at the entry to the septic tank, it would be unlikely that you could find ANY trace of quaternary ammonium compound (SpaKling's sanitising raw material.) And if you did, it would go into the large tank and get further diluted to nothing. It won't affect your septic system at all.
Scenario 2: Initial Spa Flush Clean & Treatment… in a commercial environment.
So you would be using 100mL per spa X 2 treatments. In a commercial facility, there is a lot going on that ends up at the entry to the septic tank. You generally have kitchens, washrooms and other things connected to drains all functioning at the same time. But if you were to close up shop at your facility and just do all of your spas at the same time, you would probably knock your septic system around a bit. It is not to say it won't bounce back though because it probably will due to the concentration by the time it is in your tank.
We would recommend doing your treatments whilst everything is operating. Spread out the treatments over a week in different rooms at different times. The thing about this scenario is that you don't have a choice. You have a duty of care to flush clean and sanitise your spas after every checkout.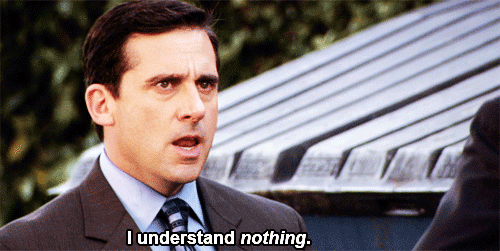 Yeh, we know...it's tricky. But we're here to help. :)


Conclusion
Clear as mud right? Sorry about that. But at least you know more about the subject and can make better decisions.
This next bit goes out to a really good friend of XO2®… Pete the Poo Man,  he is a very passionate septic system technician servicing the Gold Coast hinterland.
When you ask septic technicians about antimicrobial-based chemicals and septics, their heart races and their face goes red. It is the passion coming up and out! They are generally black and white on the topic which is understandable and actually a really good thing for those who have septic systems. They will always say to never put anything down the drain that kills germs!!! We love to banter with Pete on this topic :) But he knows where we are coming from and has done the tests with us. He knows and agrees with us, that dilution is the ultimate solution. This is the answer to the question.