One of the best ways to reduce your facility's cleaning and maintenance costs is to service the sanitary hygiene bins in your female toilets with your current cleaning team. 
"What? Can you do that?"
Yes, you absolutely can and should. Here's why...
Sanitary waste is not clinical waste and servicing sanitary bins is just as easy as changing any other bin liner. More facilities than ever are making the change to service their own sanitary bins and no longer getting sucked into expensive and long sanitary bin servicing contracts. 
Imagine a sanitary bin system that...
1. Can be easily serviced by you or your cleaning team.
2. Is hygienically superior, safe to use and safe to service.
3. People actually want use which means no more toilet blockages.

4. Saves you time, money and hassle.

Read on for all the details and answers to the most commonly asked questions. You're going to save $1,000s.
Is sanitary hygiene waste classified as clinical waste?
No. Sanitary waste is suitable for general landfill throughout Australia and is not classified as clinical waste. If you don't believe us then google something like "sanitary hygiene waste 'your state' government" to get confirmation of your state's guidelines.
Clinical and related waste is usually defined as waste that has the potential to cause disease like animal body parts, discarded sharps, human tissue waste, laboratory waste, particular chemicals, cytotoxic drugs, human body parts, some pharmaceutical products or radioactive substances.
To give you an example, here's a quote from the Queensland Government's, ESR/2015/1571 Guideline for Clinical and Related Waste on page 6, "Public areas (e.g. shopping centres, parks, beaches, hotels, restaurants, railway and bus stations, airports, etc.)—Sanitary hygiene waste and sharps are not considered to be clinical waste if disposed of or discarded in a public toilet or public area."


So why bother having a sanitary bin servicing company?
We don't know why you would use a sanitary waste disposal company. At XO2 we service our own sanitary bins and the cost is almost zero because our cleaners do the task. 
The first piece of advice we give to any facility wanting to cut costs is to cancel their sanitary bin servicing contract. It's basically unnecessary, expensive and glorified bin emptying.


Is emptying a sanitary bin different to a normal bin?
No, not really. You take the same safety precautions as you would when emptying a normal bin. One difference is you add a scoop of odour neutralising granules like Sanifresh every service and wipe the surface of the bin with a hospital-grade disinfectant wipe like Disso Wipes.
It's as easy as that.


Why hasn't anyone told me this before?
Sanitary hygiene bin servicing is a huge industry and they are only incentivised to keep the show going. XO2 may be one of the only suppliers of sanitary hygiene bins, granules and bags that supplies end user facilities, not the servicing companies.


Sanitary hygiene services = Excellent return on investment
There is an initial investment in buying your own bins but most businesses get their money back within 3 to 6 months and start to significantly profit from them. Your payback time largely depends on 2 things... 
1. How many bins you have in service and... 
2. whether you decide to use a manual or touch-free sanitary bin system.
Contracting this service to a specialist hygiene company is expensive and usually, there are long contracts involved too. So if the service level is not up to standard, it can be difficult for you to change and get things up to your standards again.


Which type of sanitary hygiene bins should you buy?
There are 2 main considerations when choosing a sanitary hygiene bin...
1. Manual opening vs Automatic touch free opening
For the ultimate in hygiene and user experience the automatic touch free option is the go. Automatic bins are more expensive and do require a new set of batteries every 12-18 months. With the XO2 automatic touch free sanitary hygiene bin, even if the batteries run out the bin can still be used manually. The XO2 manual opening sanitary hygiene bin is more cost effective and does not require batteries.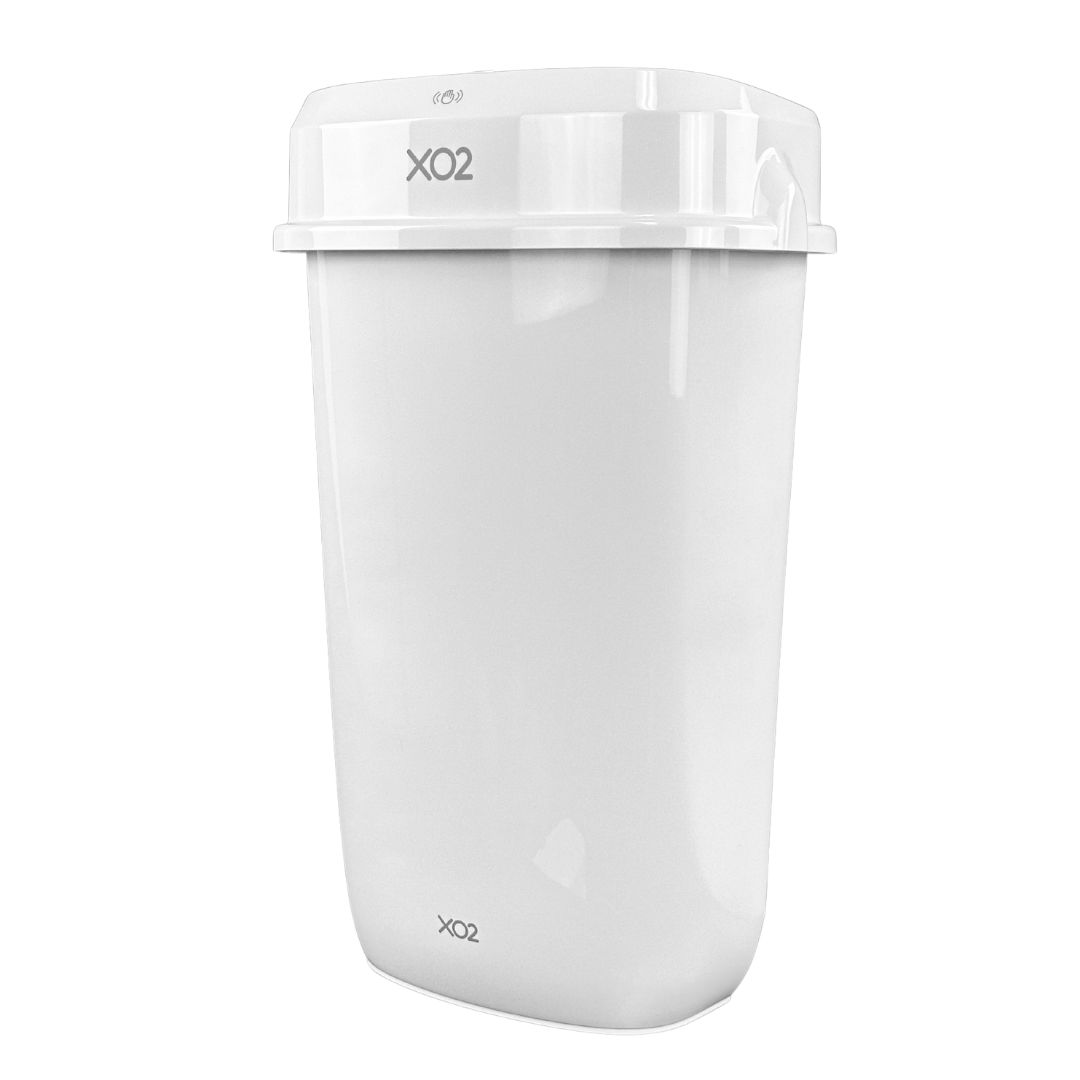 2. Freestanding vs Wall mounted
Whether you get the manual opening or automatic opening XO2 sanitary hygiene bin, each bin comes with a wall mount bracket included so you have the choice of a freestanding or wall mounted sanitary waste disposal unit. Mounting your sanitary bin on the wall makes cleaning the floors much easier and the toilet cubicle looks a lot tidier. And the bracket is super easy to fit to the wall.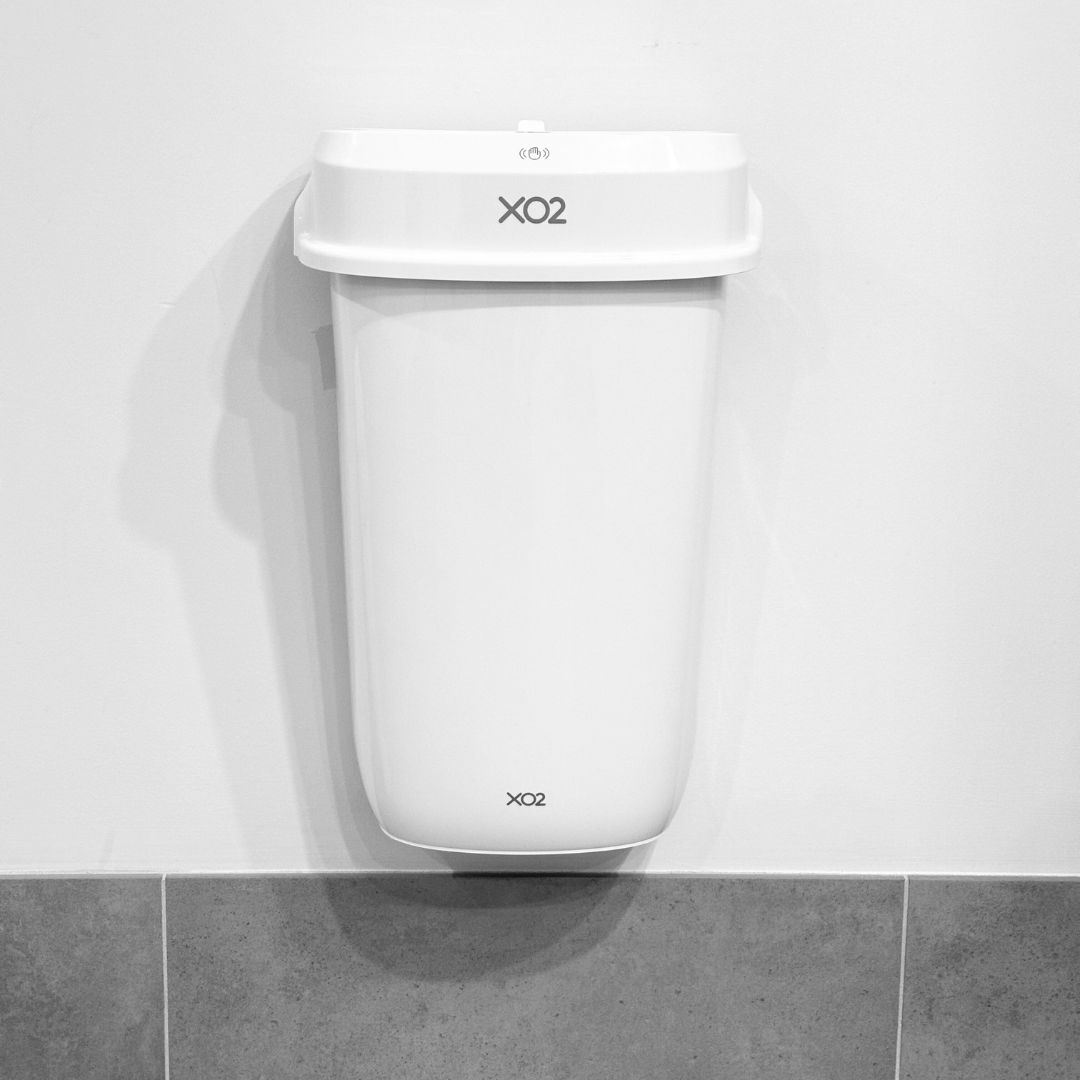 Other considerations choosing sanitary hygiene bins for your facility's female toilets can include the look / design, capacity, cost and ease of servicing of the bin.


Utilise your current staff and reduce your sanitary hygiene bin servicing costs to peanuts
Doing this service yourself makes a lot of sense because you already have people servicing your washrooms every day. Utilising existing staff is smart and means labour costs won't change. Remember it's just a single bag replacement once a fortnight or once a month, so you won't have to employ anyone new. There's not much new to learn either because the same precautions you need to take for hygiene bins would most likely already be in place for your other rubbish disposal requirements.


How do I get out of my sanitary bin servicing contract?
Firstly, a good question to ask is... why do I even have a sanitary bin servicing contract? Most of these contracts do not deliver any benefit to the facility.
That aside, every contract is different but in most cases there are conditions set should either party wish to end the service. You could also end the contract if you are not getting what you pay for and not satisfied with the service ie. odours, attitude of company reps, inconvenient servicing times etc. 
A good company will be sad to see you go but will politely end the contract without a fuss. But be prepared, most of these companies rely on high-pressure sales to make the profits they do so they may make some noise and even some threats about you breaking your contract. It's usually just huff and puff. Seek advice if you need to.
If you don't feel you are getting what you pay for or have been misled in any way you can also seek advice from the government department in your state that protects consumers. Remember you are the customer, and what you want for your facility should not be stopped by an expensive  $100-$300/hour, glorified bag emptying service company.


Better guest experience and more frequent servicing if you need it.
The other big advantage to servicing feminine hygiene bins in-house is that you can afford to service them more often. There is an enormous number of sanitary bins in busy facilities that should be serviced more often than they are. Perhaps they should be serviced every week or every fortnight but to keep costs down they are serviced monthly in a lot of contracts. This is great for saving a little bit of coin but think of it from your guest's perspective. Apart from the potential for unpleasant odour issues which can be very uncomfortable, from a hygiene point of view, wouldn't you want to know that the bin that you are sitting in close proximity to or even using has been serviced less than a month ago, or less than a fortnight ago?
Here's a simple procedure you can implement in your facility for the servicing of sanitary napkin bins...


How to service a sanitary hygiene bin
1. Wear gloves and PPE.
Ensure you are wearing gloves and PPE. Blood and bodily fluids may need to be cleaned up. Be careful of sharps as you would with any bin that you empty.
2. Open the bin.
Open the standard manual-open or touch-free sanitary hygiene bin door and pull out the liner bin.
3. Remove the bin liner with the sanitary waste inside.
Remove the liner bag, sealing it and placing it in a lined rubbish bin container or trolley waste receptacle. Always use caution when removing any bin liner. They can contain sharp objects including needles. Don't allow the bin liner to brush your skin or body. Don't try to compress the bin liners in the bin even if you have gloves on.
4. Wipe the bin.
Wipe the bin with Disso Hospital-Grade Disinfectant Wipes. Especially focus on the lid and other possible touch points.
5. Fit a new bag liner inside the bin.
Fit a new liner bag to the internal liner bin ensuring it completely covers the inside surface of the sanitary bin. Add the Sanifresh odour control granules or Deodoriser & Treatment Sachet contents into the liner.
6. Put the sanitary bin back into service.
Put the liner bin back into the outer hygiene bin. Close the door. Ensure the bin is ready for service. If it's a touch-free bin, ensure the bin opening is working correctly. Change the batteries every 12 months or when needed. And give a final wipe if necessary.


In-house sanitary hygiene bin servicing is worth doing
Servicing your own sanitary bins may be something you've never considered before. I've talked to facility managers, especially male ones, and they just don't want to think about feminine hygiene. That's why getting an outside contractor is the easiest option and the most common thing to do but that is all changing. 
Ask yourself, what's best for my facility, my budget and my guests?
We'd love to hear from you. Tell us what you think about servicing feminine hygiene bins yourself. 
If you're doing it already how's it going? Do you have any advice, tips or hints for those considering the move to servicing their own sanitary bins? 
We appreciate all the ideas and feedback so many people email to us. It makes the information we provide much more relevant and helpful.
If you're looking for any sanitary hygiene bin system advice or help for your facility, give the XO2 team a call today on 1300 123 499, or visit XO2's sanitary hygiene bins and products online.
Have a great day!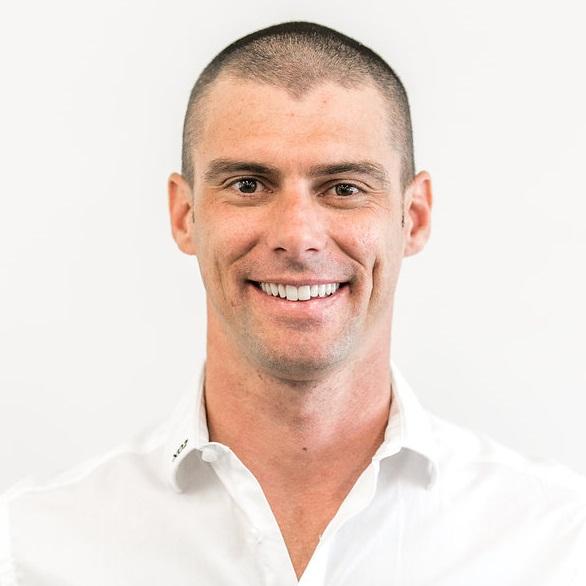 David Blamire, CEO at XO2
David is one of Australia's leading cleaning industry innovators. He's spent his entire working life solving cleaning challenges others thought were impossible. He's best known for his product creation and development skills along with a deep knowledge of business operations and all things ERP. In his spare time, David's a keen fisherman and adventurer. And he doesn't mind if you call him Davo.
Get in touch with David at www.xo2.com.au. He works from XO2's national headquarters and manufacturing centre in Queensland, Australia.
Related articles
- How to get rid of bad odours. For good!
- How To Choose The Right Garbage Bin Bag For The Job
- Recyclable & Degradable vs Biodegradable Garbage Bin Liner Bags. What's The Difference?
- Disinfectant Wipes vs Sprays: Which Is More Effective?
- How To Disinfect Hard Surfaces