Pregnancy is a joyful and exciting time, but there is no denying that for many women, it can be an anxious time. There are so many things we worry about during pregnancy, from diet, to getting enough rest, to determining the right amount of exercise. And that's before you even start shopping for pregnancy clothes!
We don't want you to have to worry about your cleaning products too, so here at XO2, we've put together this article to give you all the information you need on cleaning and disinfecting safely during pregnancy. The most important thing to remember during pregnancy is to look after yourself. Growing a human is a major undertaking and putting your baby's health and well-being first means putting yourself first for those nine months.
Make sure you are getting enough sleep – even if this means going to bed earlier. Take the recommended vitamins, including folate and a prenatal multivitamin. Include a good range of fruits, vegetables, healthy fats and protein in your diet. Try to limit stress as much as possible and take time out to relax. Some light exercise is recommended, but don't overdo it with any extreme challenges or high contact sports. And yes, try to limit contact with chemicals where possible. This includes commercial cleaning chemicals, eco-friendly cleaning products, chemical-free cleaning products (SHOCK! these still have chemicals in them) and most essential oils.
Chemicals and pregnancy
There are a few general precautions you can take to reduce the risk of exposing yourself to chemicals during pregnancy. The following lists some steps you can take to help protect yourself and your baby at this important time:

• Always wash fruit and vegetables before consuming.
• Avoid heating food in plastic containers, instead choose glass or ceramic if you can.
• Ceramic, stainless steel, and cast iron are better options than non-stick or Teflon-coated cookware.
• Choose beauty products that are unscented and that do not contain phthalates, parabens, oxybenzone or triclosan.
• If conducting home improvements while pregnant, check to make sure that there is no lead paint or asbestos anywhere you are working.
• Avoid exposure to smoke (including from cigarettes), smog, and pollution where possible.
• Wash your hands often.
Cleaning and disinfecting surfaces while pregnant
While many women employ some extra safety measures when pregnant, most of what we do on a day-to-day basis does not need to change drastically. This holds just as true for cleaning and disinfecting.
Using most cleaning products and disinfectants is generally safe in pregnancy, but there are some precautions that should be taken:
1. Make sure the area you are cleaning and/or disinfecting is well ventilated
Open doors and windows where possible or turn on fans. This will allow any potential fumes to dissipate quickly so that you do not inhale them.
2. Wear gloves
Some chemicals can be absorbed through the skin and transmitted to baby, gloves eliminate direct skin contact and prevent this from happening. When cleaning, we recommend using nitrile powder-free gloves as they offer the best and most broad protection from chemicals.
3. Wear a mask
A mask will drastically reduce the amount of any airborne cleaning product that reaches the lungs. Even if the product doesn't recommend it, play it safe and wear a mask at all times especially when using sprays or fragranced products.
4. Choose fragrance-free
When pregnant your sense of smell is super sensitive, so it might be more comfortable to avoid scented products, especially if you are suffering from morning sickness, as strong smells can exacerbate nausea. In addition, some fragrances contain phthalates, reproductive toxins that can harm the unborn child, and other dangerous, even carcinogenic ingredients, which should be avoided during pregnancy. XO2 manufactures antimicrobial and antibacterial cleaning and disinfection products that are fragrance-free and safe to use.
5. Choose wipes over sprays
Spraying cleaners and disinfectant means some small droplets will become airborne, which could then be inhaled. Cleaning and disinfectant wipes are much safer for use during pregnancy because there are no sprays or mists. XO2's hospital-grade Disso disinfectant wipes are a great choice. They are fragrance-free and suitable for use in a wide range of areas, from desks and countertops to bathrooms and toilets.
6. Use microfibre cleaning products
Professional quality microfibre cleaning products like cloths, mops and eraser sponges can clean without chemicals and do a brilliant job. Not all cleaning tasks can be done better with microfibre but a lot can.
7. Monitor your exposure time
If your day typically contains only a small amount of cleaning and disinfecting tasks, you are unlikely to suffer any adverse effects. So cleaning and disinfecting a kitchen after use, or wiping down surfaces in a reception area, should not be a cause for concern.

However, if you are a professional cleaner, or working in a role that requires you to use cleaning products for most of the day, you should be extra vigilant about limiting exposure.
Staying safe from infection during pregnancy
As if it's not enough to be kicked in the ribs, the bladder, and the kidneys all in one day, you are also more likely to get sick during pregnancy. This is because the immune system is weakened to prevent immune responses that may harm the unborn child. This means you may be more susceptible to viruses and illness when pregnant. If you are already a little run down from morning sickness or disrupted sleep your susceptibility increases even more.
Most of the time sickness during pregnancy will not affect your baby, but high temperatures can be dangerous, as can serious infections. It is certainly best to do everything you can to avoid becoming ill. For this reason, it is important to clean any surfaces in your home or workplace that could harbour bacteria and viruses. Pay particular attention to anywhere hands regularly touch, including door handles, light switches, phones, countertops, tables and chairs.
We recommend our hospital-grade disinfectant and cleaner, Disso, for reliable disinfection of any surface that may have been exposed to contaminants. Disso is TGA listed, microbiologically tested, biodegradable and proven to kill a wide range of bacteria and viruses, including COVID-19.
In addition to ensuring your home and workplace are clean and hygienic, there are other steps you can take to stay healthy while pregnant. Chief among these is regularly washing and sanitising your hands to remove any germs picked up in the workplace or while out and about. Following a good diet and getting enough sleep are also important – a healthy body is much better equipped to fight off a virus.
Mould and mildew
Exposure to mould and mildew can be dangerous for a pregnant woman and her baby. Babies of mothers that are exposed to mould during pregnancy are more likely to suffer from asthma, and any allergic reactions to mould that a woman experiences while pregnant can affect the unborn child.

For this reason, it is important to have the mould cleaned and removed, and the area disinfected to ensure the mould does not return. However, it is not recommended that a pregnant woman cleans any mould herself. To prevent mould from re-forming keep the area as dry as possible since mould requires moisture to grow.
XO2's mould remover iDestroy removes mould, algae, moss, mildew and green slime. It also has a residual effect that helps prevent mould from coming back.
Are there any cleaning chemicals I should avoid during pregnancy?
If you can avoid cleaning and cleaning chemicals while pregnant that's great. But we are not all that lucky so what are the big no nos.
There are chemicals that are sometimes used in cleaning and disinfection that should be avoided by pregnant women. Certain high-strength disinfectants, or sterilants, can be absorbed through the skin and carried to the baby in your bloodstream, where they raise the risk of miscarriage or pre-term birth. They include ethylene oxide gas, hydrogen peroxide gas plasma, glutaraldehyde, orthophthalaldehyde, peracetic acid and formaldehyde.
If you have been using a cleaner or disinfectant with any of these ingredients, you should switch to a milder product throughout pregnancy, or get someone else to clean and disinfect for you until after your baby is born.
Which cleaners and disinfectants should I choose during pregnancy?
Now don't forget you can use your "delicate" status to your advantage and pass the cleaning responsibilities onto someone else. You can be sure you'll make up for it with all the extra work you'll be doing once the baby arrives!
When you do have to clean, however, don't stress or worry about harming your baby. Most cleaners and disinfectants are safe to use during pregnancy, provided they are used as directed, and precautions such as wearing gloves or masks are observed.
Choose high-quality products and remember fragrance-free is best during pregnancy. XO2 has a range of fragrance-free options available, and all our products are free of carcinogens and suspected carcinogens.
Wishing you a happy and healthy pregnancy.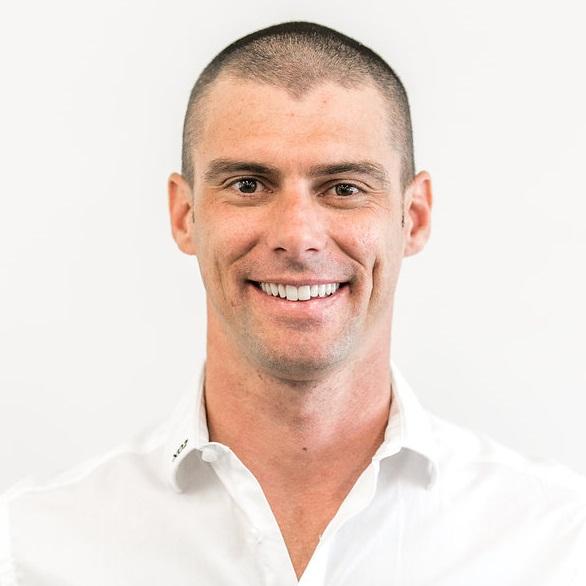 David Blamire, CEO at XO2
David is one of Australia's leading cleaning industry innovators. He's spent his entire working life solving cleaning challenges others thought were impossible. He's best known for his product creation and development skills along with a deep knowledge of business operations and all things ERP. In his spare time, David's a keen fisherman and adventurer. And he doesn't mind if you call him Davo.
Get in touch with David at www.xo2.com.au. He works from XO2's national headquarters and manufacturing centre in Queensland, Australia.
Related articles:
- How To Disinfect Hard Surfaces
- Disinfectant Wipes vs Sprays: Which Is More Effective?
- How to Choose the Best Disinfectant for Cleaning Surfaces: A Comprehensive Guide
- 17 Disinfectant Safety Tips Everyone Should Know
- The Power of Disinfectant Wipes: Benefits You Need to Know
- Are Disinfectants Septic Safe?
- 12 Disinfectant Myths, Debunked By Experts
- How to Use a Disinfectant Fogger to Clean Your Facility, Workplace or Home

Research references: (not including the XO2 website)
https://www.healthywa.wa.gov.au/Articles/U_Z/Using-household-chemicals-safely

https://americanpregnancy.org/healthy-pregnancy/is-it-safe/cleaning-and-pregnancy/

https://americanpregnancy.org/healthy-pregnancy/pregnancy-health-wellness/getting-sick-while-pregnant/

https://www.cdc.gov/niosh/topics/repro/disinfectants.html

https://sponauglewellness.com/conditions/mold-toxicity/mold-pregnancy/

https://www.abc.net.au/news/health/2022-05-23/mould-health-effects-how-do-you-get-rid-of-it/101085258

https://www.acog.org/womens-health/faqs/toxic-chemicals-steps-to-stay-safer-before-and-during-pregnancy