The invention of the disinfectant wipe has been a game-changer in the world of cleaning. High-quality hospital-grade disinfectant wipes are convenient, quick, and safe to use while still guaranteeing you the powerful sanitising muscle you need. What more could you ask for?
XO2's range of hospital-grade disinfectant wipes and dispensers has everything you need to improve how you clean and sanitise your facility. But if you're still not quite sold on the mighty disposable disinfectant wipe, it may just pay to look at some of the benefits.
Come with us and explore the advantages of using disinfectant wipes to sanitise surfaces and other ways they can help your business.
Wipes, how do we love thee? Let us count the ways.
1. Wipes are cost effective
Disinfectant wipes sometimes get a bad rap as the costlier option. But these rumours aren't all true. As well as the savings you can make buying from XO2 (and especially in bulk), there are other ways wipes help you cut costs. They include:
• Labour costs. Pull, wipe, and toss. That's all it takes to get a hygienic surface when using wipes. Less time spent sanitising means more time spent doing what needs to be done. No more bottle refilling either.
• Water usage. There's no need to mix these sanitisers with water, so you save on those costs, too. Wipes come ready to use in the package or dispenser with no extra supplies or time required.
• Reduced absenteeism. Cleaner work surfaces mean healthier employees. And that translates to less illness and more staff present to help run your business.
• No laundering. With disposable wipes, you do not have the laundering expense and cross-contamination risks of reusable cloths
2. Wipes are easier to clean with
We get it. Cleaning isn't always the most enjoyable task. But having a hygienic and safe working environment for your employees and customers is vital. So, choosing the easiest option that still provides the most potent disinfection is smart. Enter: the disinfectant wipe.
There are no special tricks to cleaning with a wipe (the hint is in the name). The wipe is a self-sufficient alternative compared to other products that require sprays, cloths, sponges, and more. As long as you follow the instructions for use and leave the disinfectant to sit on the surface for the recommended timeframe, that's all you need to do.
Better still, XO2 has a range of wipes setups to help you use them for maximum efficiency, including wall-mounted disinfectant wipe dispensers, mobile stations, and complete kits. The easiest cleaning option depends on you and your business, whatever that may be.
3. Wipes offer superior disinfectant power
Disinfectant wipes are a powerful and quick way to sanitise. XO2's Disso wipes have passed the EN13727 Dirty Conditions Test and are TGA listed as a hospital-grade disinfectant. This means the claims that our Disso wipes make about eliminating various bacteria and viruses have been independently verified as true. Including:
• Coronavirus (SARS-CoV-2, COVID-19)
• Influenza virus type A
• Herpes Simplex virus
• Monkeypox
• Vaccinia Virus
• Poliovirus (Polio)
• Staphylococcus aureus (Golden Staph)
• Pseudomonas aeruginosa
• Enterococcus hirae
• Escherichia coli (E-Coli)
• Salmonella choleraesuis
• Trichophyton mentagrophytes

FYI: The Department of Health and Aged Care advises using a detergent to clean and following up with a disinfectant wipe for total sanitation. So, don't forget this crucial first step if you need a deeper cleaning.
4. Wipes are safer to use
Safety is the number one priority whether you're at work or home. So, it makes sense that the cleaning products you choose are also safe. Here are a few ways wipes are safer than other options, like disinfectant sprays.
• No mist. Compared to sprays, there's no fine chemical mist in the air when you use wipes. The product stays on the cloth, transfers to the desired surface, and then the wipe gets thrown out.

• Reduced skin exposure. The fewer chemicals that come in contact with your skin, the better. Wipes mean you're less likely to spill on yourself or have too much exposure.

• No RSI. Extended and repeated use of spray triggers and similar cleaning products cause issues like repetitive strain injuries (RSI). Wipes are gentle on your joints but tough on germs – a winning combination.

• No mixing or spills. Antibacterial wipes are ready to go. There's no need to mix up chemicals or pour disinfectant into spray bottles to use them. Plus, no chance of chemical spills when you use this safe alternative.

• Safer storage. Keeping a bottle of undiluted disinfectant stored away might make you feel a little uneasy, and that's okay. Packaged wipes are better for your peace of mind and creating a safe environment you don't have to worry about.

• No plumbing inspections. Businesses that mix cleaning agents, like disinfectants, in dilution control mixing stations require plumbing maintenance to ensure they operate safely. Tossing wipes away negates the need for these types of devices and inspections. 
5. Wipes allow for controlled usage
Ever gone to use a cleaning product and poured too much out? Sprayed too vigorously and inhaled a whole heap of chemicals while trying to clean? You're not alone. Thankfully, wipes take care of situations like this. 
Controlled usage is one of the major benefits of this type of disinfection. Wipes feature the right amount of specially formulated hospital-grade disinfectant. Nothing more, nothing less. You'll be able to wipe down the surface and toss it away without giving it a second thought.
Having this control gives other benefits, like cost savings and waste reduction. You won't accidentally pull out too much paper towel or spray excess chemicals. There's less chance of wasting product - and money - which is always good for business.
6. Wipes are accessible and versatile
The presence of surface disinfectant wipes in public spaces has become part and parcel of life after the pandemic. And in certain spaces, the accessibility and ease of a disinfectant wipe dispenser (like XO2's Disso mobile disinfectant wipe station or the wall mounted disinfectant wipe dispenser) mean people are more likely to do their part. 
If you have equipment or areas that require constant sanitisation, wipes are the easiest way to ensure your organisation's health protocols are met. Some of the places that can benefit most from disinfectant wipes, dispensers and mobile stations include: 
• gyms and fitness centres
• schools and universities
• supermarkets
• gaming venues
• office buildings
• public spaces (i.e. parks and playgrounds)
• hospitals and health facilities
Wipes are versatile. You can use them on all kinds of surfaces including plastic, metal, stainless steel, timber, laminates and even carpets. Disinfectant wipes also reduce the amount of exposure these surfaces have to chemicals which means there are fewer residues and overspray helping materials stay newer and cleaner for longer.
Wipe your way to a more hygienic workspace
Disinfectant wipes eliminate viruses and bacteria safely and with little effort. They're easy to access and use, convenient for staff, and can cut costs for your business. And the benefits of disinfectant wipes don't end there. 
Where could you utilise disinfectant wipes instead of spray bottles in your facility? How could you get the most out of the benefits of wipes? 
For maximum hygiene, convenience and cost reduction you may even need a combination of wipes and liquids in your facility. XO2's Disso range of hospital-grade disinfectant wipes and dispensers ticks all the boxes. The Disso wipes guarantee a thorough clean and a healthier, safer workspace for you, your staff, and your customers.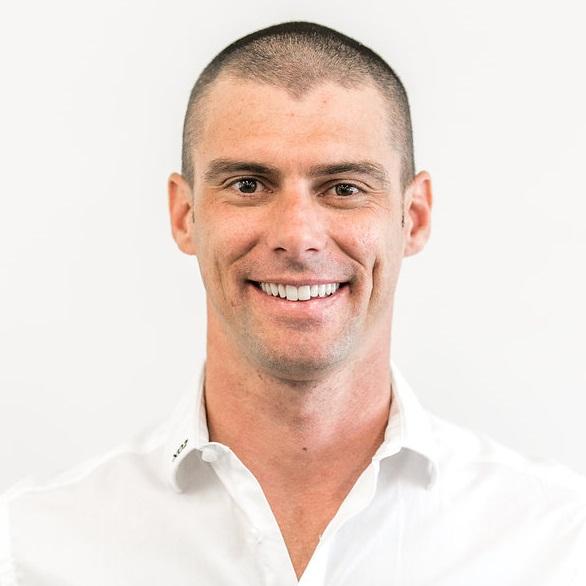 David Blamire, CEO at XO2
David is one of Australia's leading cleaning industry innovators. He's spent his entire working life solving cleaning challenges others thought were impossible. He's best known for his product creation and development skills along with a deep knowledge of business operations and all things ERP. In his spare time, David's a keen fisherman and adventurer. And he doesn't mind if you call him Davo.
Get in touch with David at www.xo2.com.au. He works from XO2's national headquarters and manufacturing centre in Queensland, Australia.