Having your marble professionally polished is fantastic but it can be expensive. The results of course are magnificent in most cases. That's because an expert in this field is a craftsman, highly trained in the use of various polishing processes incorporating specialised marble polishing compound, chemicals, diamonds, pads and machinery. A marble polishing professional can remove deep scratches, repair damage and make a stone floor or surface look like new again. This expertise is highly valued and admired. It will always be a service that is important and in high demand.
However, there are times when you just want to improve a marble floor with your in-house facility maintenance staff. You might be on a strict budget or you want to lengthen the time interval between professional restoration services. Maybe the marble floor is looking a little dull and tire# and needs a lift. Just buffing the floor is not getting any improvement in the look of the floor anymore. Ready for the good news?
Imagine if there was a 1 step marble polishing solution that was quick, easy and cost-effective. Well, there is! Before you get too excited, it is important that you keep your expectations realistic. A do-it-yourself, first-time job may not be at the standard of a professional job but a do-it-yourself job may be all that you need.
Professional marble restoration usually incorporates 2 stages of polishing but you might not need that.
1st stage - Diamond polishing (Optional: Only if required)
The first stage involves the use of a series of diamond pads under a heavyweight machine. But this is not always necessary in many cases where a floor is well maintained, polished regularly and does not have deep scratches or serious damage.
The second stage utilises a marble polishing powder like ProGlo to polish the surface. This final stage can give incredible results on most floors without the expensive and time-consuming diamond polishing first stage.
So what am I suggesting here? Give your floor what it needs and no more than that.
You can, as many professionals do, go straight to the 2nd stage and use the ProGlo polishing powder as a 1 step process for polishing your floors. The cost of the product is less than $4 per square metre and it's easy to use.


There's got to be a catch right, so what is it?
Yes, there is. Using ProGlo by itself won't remove deep scratches and serious damage but it will make a magnificent shine on most floors. In fact, ProGlo is that good many professionals will use it and skip the diamond polishing step, after testing the process first of course. Best of all it will allow the surface to reach its ultimate shine and reflectivity potential without diamonds. This 1 step process repairs and polishes dulled, scuffed, etched and lightly scratched calcite stone surfaces including marble, limestone, travertine and terrazzo. Re-soiling is also reduced because the surface becomes easy to care for with improved slip resistance. Another extra benefit is the ProGlo marble polishing powder is incredible at cleaning grout which eliminates an extra job.
It should also be said that polishing the actual stone is an excellent and cost-effective alternative to conventional methods like sacrificial coatings. Floor sealer coatings require regular stripping, sealing, buffing and maintenance. Coatings are softer than the floor itself so damage and deterioration happen very fast and that's why daily buffing and maintenance are required. ProGlo-style polishing systems are proven to reduce maintenance and eliminate the need for restoration of the surface down the track. The more you ProGlo, the harder, more durable and shinier the surface gets!
How does a marble polishing powder like ProGlo work?
The magic all happens through a relationship between special pads, floor patterns, a polishing machine with the right weight and speed, the marble polishing compound, the correct application and the stone surface itself. This system still allows the surface to breathe through microscopic channels in the stone and is non-yellowing. The goal of this process is to deliver shine, reflection, durability and economy. If you are handy it's a fairly easy job to do but if you're unsure it's always a good idea to consult a professional.
How to polish your marble floor with polishing powder and a machine.
1. Preparation - Remove all dry dust, grit, sand, dirt etc from the surface via a powerful dry vac. Remove any other foreign material that may cause scratching in the agitation process. If required, strip any existing surface coatings. Protect the environment surrounding the area (eg. carpet, walls, furniture, metal surfaces etc.)
2. Mix 2 parts ProGlo marble polishing powder with 1 part water… Use two separate containers to measure, then mix the products together in the applicator bottle. Shake well before use as the product does separate.
3. Place a new wetted white super polish pad on the floor and line the machine up on top of it making sure the pad is lined up evenly.
4. Apply approximately 200ml of the mixed ProGlo onto the top left side of a 3m² surface area.
5. Scrub the product into the surface going over each part of the floor 6 times in slow small anti-clockwise circular patterns, moving the slurry around the entire 3m² (machine speed <200rpm).
6. Add more water if the slurry is too thick or drying out too quickly, or more powder if the slurry is too thin, like water. You want the slurry to be wet/thin, the consistency of a milkshake.
7. Remove the slurry with a powerful wet vac.
8. Apply Bobby Dazzler super cleaner diluted 80:1 with water to the surface and wet scrub with a new white super polish pad to remove any chemical residue left over from the process and to leave the surface neutral.
9. Remove the slurry from the surface with a powerful wet vac.
10. Dry BUFF the floor with a lambswool pad and slow-speed scrubbing machine, passing over the surface in a side-to-side motion North-South then East-West.
11. Repeat the process for each section of the floor until complete.
12. Optional: Seal the surface and/or grout lines with Pro Seal Ultra invisible penetrating sealer.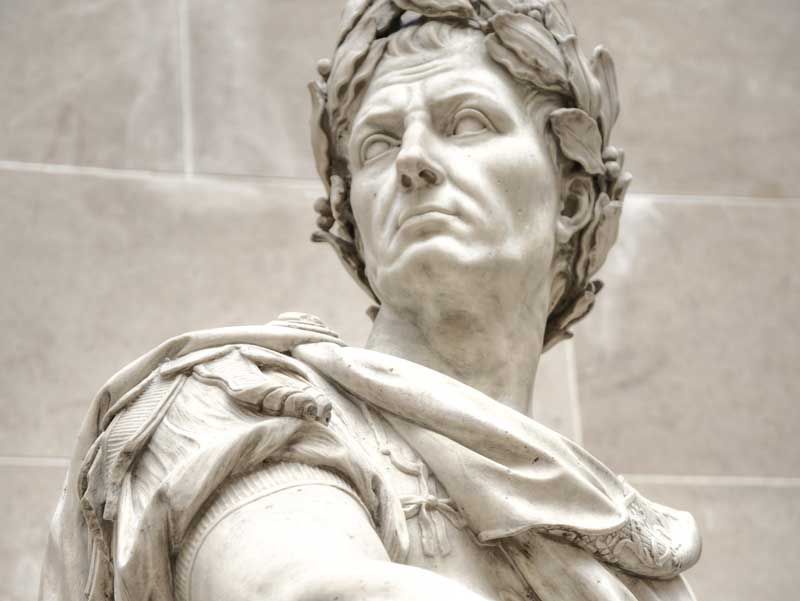 Sure the floors look great, but what about me?
Can you polish marble surfaces by hand?
Yes, you can. This is a great way to do small polishing repairs, polish vertical surfaces or for testing a process or product you plan to use over a larger area. Some marble (ie. harder calcite stone) may require more downward pressure and/or pad speed to effectively polish. This means that using elbow grease (just you and a pad) might be a little hit-and-miss. This will sometimes also depend on how worn, damaged or etched the marble surface is.
To polish by hand you need to follow all the instructions above for doing the job using a machine with just a few exceptions.
The area you are polishing may be much smaller than 3m² and that's fine.
Using an electric hand grinding machine that is suitable around wet areas and has a variable speed is preferred and ensures better results. You'll need a round pad holder that can take a smaller white fibre pad. 140mm wide is a perfect size. You can cut them out of a larger pad. Some people have successfully used car polishing devices to polish marble by hand.
When polishing without a floor machine, elbow grease can be successful although sometimes it won't be. If polishing without a machine, scrub the product into the surface by hand in fast anti-clockwise circular patterns working your way from the inside out. Then change to a fast clockwise circular pattern from the outside in. Wax on… Wax off… This motion will increase the working area. Continue the buffing process until the desired shine is achieved.
Whether you hand polish with a machine or with elbow grease try to keep consistent pressure on the surface you polish. If you get tired take a break.
Some handy hints and rules for polishing marble floors and surfaces
1. Safety First
• Do not use any product before reading and understanding the safety data sheet and training information guide.
• Always use suitable personal protection equipment (eg. gloves).


2. Test First
• Always pre-test in an inconspicuous area to ensure suitability before using any product or starting any job.
• Effective testing ensures that all expectations can be met with regard to look, maintainability, slip co-efficient, practicality, budget and any other issues that may be present.


3. Protect non-marble surfaces
• Cover and protect all metal surfaces, furniture, furniture feet, carpets, painted surfaces, skirting boards, walls and anything other than the stone being polished from splashes and contact with the polishing product and tools.


4. Slow and steady wins the race
• Treat only small sections at a time. 2m²-3m² is recommended in most applications. It's tempting to polish larger areas but sticking to this recommendation will give you a better more consistent polishing result.
• Slow speed (150 rpm-220 rpm) floor polishers and hand tool machinery should only be used on marble and stone surfaces for scrubbing and buffing.
• Do not let the ProGlo polishing slurry dry on the surface, keep it wet and thin and remove it straight after the area has been treated.
• Do not step in the wet ProGlo slurry. Work systematically from the furthest point back towards the exit ensuring the area is safe and closed to traffic.
• Ensure the container of marble polishing powder is always sealed well and is not contaminated by moisture or other chemicals.


5. Understand the surface and process compatibility
• Polishing results may vary depending on the nature of the stone, the equipment in use and the methodology applied.
• Marble polishing powders like ProGlo are only effective on calcite stone surfaces and should not be used on any other surface. That's why testing first is a must.
• Some green, brown and black marbles that have low calcite levels may not re-polish with this system. It is recommended that you call a professional to re-polish these surfaces.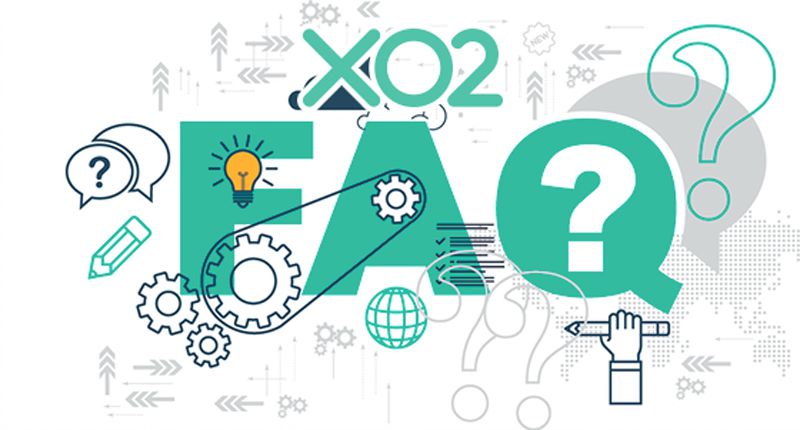 Frequently asked questions about marble polishing


Q: If my stone surface doesn't shine as I want it to, have I used ProGlo in the wrong way?
A: Not always. The stone may be damaged to the point where it needs an initial diamond restoration. This is best done by an expert. Another reason might be that the stone has a very low calcite level or is naturally resistant to acids. We see this in some green, brown and black marbles.


Q: What are some other reasons why I am not able to get a perfect polish on marble?
A: This article might help you work that out, 4 Reasons Why Polishing Your Marble, Limestone and Terrazzo Is Not Working.


Q: How much ProGlo will I need for my area?
A: In normal use, 5kg of ProGlo will cover approximately 100m². So product cost is less than $5 per m².


Q: What surfaces does ProGlo not work on?
A: Ceramic, porcelain, terracotta, granite, quartz, concrete, sandstone, naturally acid-resistant types of natural stone or surfaces with topical coatings (sealers that sit on top of the surface).


Q: How Long Should A Polished Marble Last?
A: Great question, check out this article for the answer... How Long Should A Good Looking Polished Marble Floor Last Before Re-polishing?


Q: How do you Clean & Maintain Marble?
A: Go to this article for the answer... How To Clean & Maintain Marble Floors For Streak-Free, Hygienic & Beautiful Natural Stone Surfaces


Effective entrance matting keeps the polish on marble floors longer.
Once your marble is looking magnificent, installing effective floor matting at all door entrances is a great thing to do. Mats will catch the dirt and reduce maintenance. Make sure the mat is large enough for 4 steps if possible. You want each foot to touch the mat twice for effective soil and grit removal. 


Let us know how you go.
You've got enough info to be dangerous now… you might even feel ready to give it a go. Remember to test first then go for it! Marble polishing and natural stone restoration is a rewarding and satisfying skill. It's great fun taking a dull, tired floor and making it look like new again. Let us know how you go, we'd love to hear your feedback and thoughts.

If the team at XO2 can be of any help please call the customer care team on 1300 123 499. You can also check out XO2's marble polishing, cleaning and sealing products online.
Related articles:
- How To Clean & Maintain Marble Floors For Streak Free, Hygienic & Beautiful Natural Stone Surfaces
- How Long Should A Good Looking Polished Marble Floor Last Before Repolishing?
- 4 Reasons Why Polishing Your Marble, Limestone and Terrazzo Floors Is Not Working
- Struggling with Streaking? 7 Deadly Streaky Floor Mistakes.
- How To Get Floors Clean And Streak Free Every Time... Guaranteed!
- How To Use A Microfibre Floor Mop (Like A Pro) In 7 Easy Steps
- How To Use A Poultice To Remove Difficult Stains On Porous Hard Surfaces