Are you considering buying or starting a cleaning business in Australia in 2023?
Lucky you, because 2023 is looking like a great year to get into the cleaning industry. Demand is currently high for labour-related services like cleaning.
Now, where do you start? If buying and growing an established business with a reliable income is something you like the sound of then you've come to the right place. But before you start organising your mops, buckets, cleaning supplies and equipment there are some decisions you have to make.
What type of cleaning business do you want?
If you believe the cleaning industry might be right for you, you've got some choices to make. Here are some questions to ask yourself...
• Do you want to offer general cleaning services or more specialty ones?
• Are you wanting to focus on domestic or commercial work?
• Do you want to work inside or outside business hours?
• What is the hourly rate or yearly net profit you are looking to earn?
• Is there a particular specialty area or industry that interests you like window cleaning, carpet cleaning, flood restoration, tile cleaning, school cleaning, bond cleaning, crime scene cleaning or leather cleaning?
• Do you want an independent business or is a franchise business something you'd prefer?
• Do you want to start part-time and build into something full time or would you prefer an existing business with lots of staff?
Now you have a better understanding of your preferences it's time to start looking.
Where do you start looking to buy a cleaning business in Australia?
There are 2 main options, here they are...
1. Online 'cleaning businesses for sale' listings
Check out the online listings on some of these websites...
• Business For Sale (Australia)
• Commercial Real Estate (Australia)
• Business For Sale.com (this is a different website to businessforsale.com.au)
• Gumtree (Be a little more careful when dealing directly with sellers on Gumtree)
Google will help too and there are some great 'businesses for sale' magazines available too.
2. Business brokers
Connect directly with some business brokers in your area and tell them exactly what you're looking for. Sometimes letting them know what you want puts you at the front of the queue when a new business is listed. Here are some of Australia's top business brokers. Keep in mind that you will want to work with a broker that specialises in the geographic area where you want to buy a cleaning business. Do your own research, the following list is not in any particular order or a business recommendation.
• Benchmark Business Sales & Valuations
and lots more
Find a cleaning business you like and then what?
Once you've found a business of interest it's time to do some due diligence. This basically means you'll look closer into the company's financials, customers, day-to-day operations, competition, challenges and opportunities. 
Speaking with the current owner, speaking to others in the industry and doing further research into the market is a good idea too. 
When you're doing due diligence it is always recommended to get professional accounting, financial and legal advice. You need to cover all your bases and have confidence moving forward to make an offer and negotiate for the business. 
Remember that asking prices are just there to get things started and in most cases, there's room to haggle a little bit. The amount you pay is a big deal when buying a business but also be mindful of the terms including the changeover period, training offered, finance terms, restriction of trade clause for the seller, stock and equipment included or excluded and any other parts of the agreement.
Conclusion
Buying a great cleaning business can be a brilliant investment and career opportunity. It's important that you do your research, negotiate well and make a wise choice. 
There are plenty of websites, publications and business brokers available to help you find and buy a great cleaning business. That being said, sometimes having patience for the right business to come onto the market is required too.
Whether you start your cleaning business from scratch or buy an existing cleaning business, XO2 is ready to welcome you to the Australian cleaning industry and assist you with the information, training and cleaning products you need to be successful.
We wish you all the very best in your search for your future cleaning business.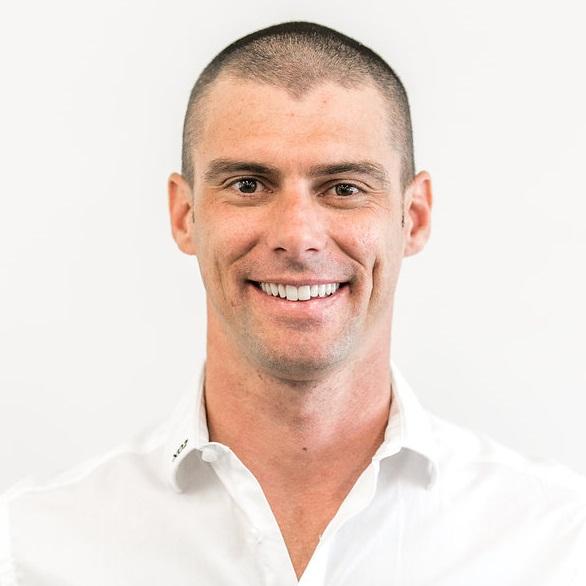 David Blamire, CEO at XO2
David is one of Australia's leading cleaning industry innovators. He's spent his entire working life solving cleaning challenges others thought were impossible. He's best known for his product creation and development skills along with a deep knowledge of business operations and all things ERP. In his spare time, David's a keen fisherman and adventurer. And he doesn't mind if you call him Davo.
Get in touch with David at www.xo2.com.au. He works from XO2's national headquarters and manufacturing centre in Queensland, Australia.
Related Articles
- How to Start a Cleaning Business in Australia: A Comprehensive Guide
- How to use AI & ChatGPT in the cleaning industry
- How To Clean Offices & Workplaces