Starting a cleaning company in Australia can be a highly profitable and satisfying endeavour. There is a ton of room for expansion and success given the rising daily demand for janitorial and specialty cleaning services. Starting a cleaning business requires some simple planning, curious investigation, and energetic implementation, just like beginning any other kind of business.

In this article, we will provide a comprehensive guide on how to start a cleaning business in Australia. We will cover everything from legal requirements and pricing to marketing strategies and customer service, giving you all the tips and tools you need to launch a successful cleaning business.

Article Summary: 
How to Start a Cleaning Business in Australia - A Comprehensive Guide

Part 1. Is a Cleaning Business Right For You?
Part 2. Benefits of a Cleaning Business
Part 3. Conduct Market Research
Part 4. Start a Cleaning Business From Scratch vs Buy A Cleaning Franchise
Part 5. Register Your Business
Part 6. Licenses, Permits & Legal Requirement
Part 7. Secure Your Business Insurance
Part 8. Purchase Cleaning Supplies, Equipment & Vehicle
Part 9. Develop a Pricing Strategy
Part 10. Hire Employees
Part 11. Implement Marketing Strategies
Part 12. Provide Amazing Customer Service
Part 13. Frequently Asked Questions including "Should I buy a franchise or start a cleaning business from scratch?"
More Useful Links & Resources
1. Is a Cleaning Business Right For You?
So you're thinking of starting a cleaning business... but how do you know if you'll like it? 
Trying the cleaning business is the best way to find out. You could do some work for someone else or do a training course to see what it's like and if it's for you. In our opinion, there are 5 main attributes you need to have to be a successful cleaning business owner (there are exceptions of course). Do you have what it takes?
Good time management skills.
Customers want you to be there when you promised or at least communicate that you will be late.
Eye for detail. 
Near enough is just not good enough for most clients.
Honesty and people skills.
​
Good people want to deal with good people. There is no room for dishonesty and lots of room for good communication and feedback.


Fitness.
​
Your fitness level will be important especially if you'll be hands-on in the business. Your fitness levels will improve as you do more manual work.
Health and safety conscious.
Your clients will expect you to know and practice good health and safety procedures.

 Top Tip: Having family support and enough funds to get started is also a big help.


2. Benefits of a Cleaning Business
There are lots of benefits to starting a cleaning business. Some of them include...
• Cleaning services are a huge and growing industry
• Labour services are in high demand
• Qualifications are not required
• It's easy to acquire the skills necessary
• There's a large number of different general and specialised cleaning services you can offer
• High return on investment and low start-up costs
• Be your own boss
• Flexibility to schedule work when you want to work
How much can you earn in a cleaning business?
The cost per hour for general home and commercial cleaning in Australia can range between $25 to $70 per hour. $30 to $50 per hour is most common for general cleaning services. These average hourly rates can vary depending on the cleaner's experience, quality of work, speed to complete tasks, what cleaning products are being used and what equipment is supplied by the cleaner to do the job.
For speciality cleaning tasks additional know-how and equipment expenses are normally required so the hourly rate is higher on average. $50 to $100 per hour is most common for specialty cleaning services however some tasks will cost less or more depending on a variety of factors.
 Helpful Info
If you're looking to start off with a part-time cleaning business, AirTasker has this cool Side-Hustle Earnings Calculator to help you estimate your possible future earnings.


3. Conduct Market Research
 Identify your target market and what services you will provide
Decide what type of clients you want to serve. What geographical suburbs or regions will you work in? Will you focus on residential or commercial work? Will you offer general cleaning services, specialty cleaning services or a combination of both? Here's a list of some services you could offer in your new cleaning business.
• Residential home cleaning
• Commercial cleaning (including office cleaning)
• Window cleaning
• Carpet and upholstery cleaning
• Tile and grout cleaning
• Leather cleaning
• Surface disinfection services
• Floor sealing
• Mould removal, cleaning and preventative treatments
• Crime scene cleaning
• Flood restoration services
• Oven and BBQ cleaning
• Air Conditioner Cleaning
• Marble polishing
• Bin cleaning
• Pressure Washing

A few good questions to ask in this decision process are... What interests you? What is the cost to set up? Is this something you'd like to do every day?
 Top Tip: Focus
When you start it's best to focus on one (maybe 2) core services. Doing too many things at the beginning can make it difficult to communicate your message and get results. Trying to be everything to everyone is a challenge and besides that, specialists always earn more the generalists for good reasons.
 Top Tip: Keep your customers close together
Try and keep the geographical area you serve as small as possible in the beginning because it's best to have your clients close to each other to reduce your hours of travel time each week. This strategy definitely works well in bigger Australian cities like Sydney, Melbourne, Brisbane, Canberra, Newcastle and the Gold Coast. Even if you're starting a cleaning business in a regional location like Toowoomba, Central Coast, Byron Bay, Ballarat or the Sunshine Coast, keep your clients close together for a better lifestyle, bigger profit and less wasted time in the car.
 Analyse and learn about your competitors
Research your competitors and write a list of their strengths and weaknesses.
 Work out your unique selling proposition (What makes you different?)
What will set your business apart from the competitors and how can you use your unique benefits to your advantage? Answer this question in one or two sentences and that will be your USP (unique selling proposition).


4. Start a Cleaning Business From Scratch vs Buy A Cleaning Franchise
Many people who want to start a cleaning business ask us, "Should I buy a franchise or start a cleaning business from scratch?"
Many people have been successful following both paths. Basically, you have 3 main options when starting your business, and each comes with its own benefits and drawbacks. You can...
Option A. Start a cleaning business from scratch (independent)
Option B. Buy an existing cleaning business (independent) or
Option C. Buy a cleaning business franchise (part of a franchise group)
Let's look at the pros and cons of 2 of those options...
Option A: Starting a cleaning business from scratch
Option B is also partly covered in this section but of course there is a larger initial investment required to buy an existing cleaning business.
Pros:
  You have complete control
  You decide what services you offer
  Work anywhere. Not limited to a small area or list of suburbs
  Lower start-up cost
  No ongoing franchise fees
  Not locked into buying franchise-approved supplies
  Easier to sell your business in the future
Cons:
  A new brand is not yet established or known
  No head office support or assistance
  Completely up to you to market the business
  You need to create your own systems
 Helpful Info
Australian Government Website - Guide To Starting A Business
Option C: Buying a Cleaning Business Franchise
Pros:
  An established brand and existing reputation may make it easier to get started
  Proven business system
  Support and assistance from head office (this varies greatly between franchises)
  Marketing plan in place

Cons:
  Higher start-up costs and investment required
  On-going franchise fees. Sometimes this is a set monthly fee, a % of sales or both.
  Restrictions on how and where you can advertise. Small territories to work in.
  More difficult to sell your business in the future
  Less control over managing your business. You don't make the rules.
  Any bad publicity for the group will affect your business
If you do choose to buy a cleaning business franchise please do your research. We've met plenty of people who have regretted their decision to buy a franchise. There are no doubt good ones out there but do thorough research and get expert advice before jumping in the deep end.
 Helpful Info:
Australian Government Website - Are you thinking of buying a franchise?


5. Register Your Business
 Choose a business name
Choose a business name that is unique, memorable, and relevant. When you come up with a few options, a great way to check if that name is available is to do a name search on the ASIC 'Check Name Availability' web page. 
 Top Tip: Secure your domain name (eg. cleaningsuperstars.com.au)
If you can, buy the website URL (domain name) with your business name. Most people choose a business name that they can also get the domain name for. There are lots of places to buy domain names... we like VentraIP in Australia.
 Choose your business structure
This is where you'll most likely need some professional advice. Your choice of business structure will depend on your personal situation. Before you register as a sole trader, partnership, company or trust, talk to an expert.
 Register your business name
Register your business with the Australian Securities and Investments Commission (ASIC).
 Get an ABN (Australian Business Number)
Apply for an ABN through the Australian Business Register. If you're not comfortable doing this process a good accountant will set up everything for you for a fee. You will need an 11-digit ABN but it is quite easy to get one at the ATO (Australian Tax Office) website.
 Helpful Info:
ATO Website - ABN, Business Name & Company Registrations
 Set up a bank account for your business
Choose the right business bank account at the beginning. Changing bank accounts can be a hassle down the track. There are quite a few comparison websites to help you choose. Here's an article at Canstar to get you started... Compare Business Transaction Bank Accounts
 Top Tip: Payment Methods
You will also need to decide how your customers can pay you. Will you prefer bank transfer, cash and/or credit card through providers like Paypal, Stripe or Square. Will you be able to accept mobile payments with your phone or another device?
 Keeping track of finances and profit
You are required to keep track of your business's income and expenses for tax purposes. Online accounting software like Xero and Quickbooks makes this job easy. Your accountant can help you set this up if you need help because it makes their job much easier when tax time comes (much better than the old shoe box full of paperwork). With a good system, you will be able to stay compliant with ATO requirements, pay staff efficiently and keep track of where you're at financially at any time including knowing how much people owe you.
 Helpful Info:
ATO Website - Tax and small business


6. Licenses, Permits & Legal Requirements
 What licenses and permits will you need?
Research the licenses and permits required in your area to operate a cleaning business. There are very few requirements to start a cleaning business and you do not need to be a certified cleaner or anything of that nature.
The Australian Government has a great website to help you find the licenses you need for your business. 
 Top Tip: Police & Security Checks
It's highly recommended in the cleaning business to do security and police checks on all staff. This can give your clients peace of mind. One of the easiest ways to get a police check done is at Australia Post or through your state's police department.
Also consider parking permits if required and any special local requirements for the disposal of waste.
 Apply for the required licenses and permits
Apply for the required licenses and permits through the appropriate government agencies. Normally there are little or no special licenses or permits required for offering general cleaning services. When you start working in the building and construction industry that can start to change.
 Legal agreements
Consider what legal agreements you may need to get started. You will find that some are available as free templates online but you are always best to seek professional advice. Some of the contracts you may need to include a Cleaning Service Agreement (mainly for commercial cleaning companies), a Confidentiality Agreement for Cleaning Staff, Employment Contracts for Cleaners, a Cleaning Contractor Agreement and Workplace Policies. If you have a website you may also need an online Privacy Policy and Terms & Conditions.


7. Secure Your Business Insurance
 Decide on the types and levels of insurance you need
Research and get advice from an expert on the types of insurance required to protect your business. This may include public liability insurance, portable equipment and general property insurance, personal accident insurance for cleaners, business vehicle insurance, theft insurance and workers' compensation insurance.
 Helpful Info:
Australian Government Website: Business Insurance
 Buy insurance for your business
Organise insurance coverage from a reputable insurance provider. Beware of the cheapest quote!
 Helpful Info:
Compare Business Insurance at 'Compare The Market'


8. Purchase Cleaning Supplies, Equipment & Vehicle
 Identify the cleaning products, supplies and equipment you need
Determine the types of cleaning products, equipment and supplies you require to provide the cleaning services you will offer. Ensure the products you choose are aligned with your business's values eg. eco-friendly, cruelty-free, hypoallergenic, chemical-free, and not tested on animals.
It's also important to consider efficiency and speed of use when you select your cleaning supplies and equipment. Doing a great job fast is good for profitability and investing in tools and equipment that help you do that is a great investment.
 A basic cleaning supplies list for home cleaning
• All-purpose cleaner
• Window cleaner
• Bathroom cleaner
• Disposable gloves
• Cloths and wipes
• Scourers and sponges
• Brooms and brushes
• Mops
• Buckets
• Duster
• Window squeegee and washer kit
• Bottles and spray triggers
• Safety signs
• Face masks
• Vacuum cleaner
 Helpful Info:
A Comprehensive Guide to Choosing the Best Cleaning Products
 Choose a reputable cleaning product supplier
A good supplier is more than just a provider of quality cleaning products that are in stock and delivered quickly. Choose a cleaning products company that can also help you grow your business with helpful training and how-to info, a high standard of customer service and an understanding of what it takes to support leading and highly profitable businesses in the cleaning industry. Cleaning product companies like XO2 are an integral part of their customer's success.
 Top Tip: D

eal direct with the manufacturer whenever you can


 Purchase the equipment, supplies and vehicle you need
Order your start-up cleaning supplies and equipment. If your service is mobile, choosing a commercial vehicle that's suitable for your needs will also be an important decision you need to make. We love the Toyota Hiace Van but it does cost more. Going for a used vehicle is a great way to reduce your business start-up costs.
 Will you wear a uniform?
A uniform is not compulsory but it can add a touch of professionalism to your new cleaning business. You might just start out by keeping it simple with a company polo shirt or similar. Allow for this in your budget if you think a uniform is a good idea.


9. Develop a Pricing Strategy
 Research the market rates
Be a secret squirrel and do some spying on your competitors to work out the average prices of the cleaning services you plan to provide in your area. 
 Understand your target market
Determine the type of customers you want to target, such as residential or commercial clients, and their price sensitivity. What does your target market want and where are the opportunities?
 Know your business costs
Calculate the expenses involved in setting up and running your cleaning business, such as labour, cleaning products, equipment, insurance, marketing, safety, accounting, vehicles, uniforms, training and other costs.

 What profit margin do you want?
Determine the profit margin you want to achieve for your cleaning services.
 Set competitive prices
Based on your research and calculations, set the prices for your cleaning services. 
Will you charge by the hour, by the room, by the square metre, by the job or by some other method?
Ensure that your prices are competitive, while also allowing you to make a reasonable profit. Consider the pricing of value-added services you can offer to your existing customers too.
 Test and adjust your prices
Test your prices with your target market and adjust them if necessary based on feedback and market demand.
Remember, setting the right prices for your cleaning services is crucial for the success of your business. It's important to find a balance between being competitive and profitable, so take the time to develop a solid pricing strategy that works for your business.
 Top Tip: Don't be the cheapest or the most expensive.


 Create a quote/proposal template
When a customer requests a quote from you for ongoing work, it's a great idea to have a proposal template already set up that summarises who you are, the benefits you provide, the price or how you charge (and what it includes and excludes), your billing frequency and preferred payment method and perhaps some terms and conditions or details on how you work. This will save you time and give you a better chance of winning work.


10. Hire Employees
 Determine the number of employees you need
When you start you may have no employees but as you grow this will change. Make a plan and determine the number of employees you need now and into the future to meet the demands of your business. Plan and work towards being the business owner, not the cleaner.
 Develop job descriptions
Develop job descriptions outlining the duties and responsibilities of each role. These don't have to be super complicated but should make clear what you expect from each staff member.
 Advertise job openings
Advertise your job openings through online job websites like seek.com.au, Facebook, Linkedin, local publications or even recruitment agencies.
 Interview, hire, onboard and train candidates
Conduct thorough interviews and then select candidates with the right qualifications, experience and character. As part of this process, you will need to train new staff on your systems, standards and job requirements including work, health and safety.
 Payroll
Online accounting software like Xero and Quickbooks are very popular and excellent at managing payroll in Australia. If you have never done a payroll run before we would recommend using a local bookkeeper to set things up and get you started.


11. Implement Marketing Strategies
 Develop a marketing plan
Develop a comprehensive marketing plan outlining your target market, unique selling proposition, and marketing channels. This doesn't have to be complicated. A one-page summary is enough to get started. 
 Top Tip: Getting your first bookings
Getting your first bookings can be as simple as doing some networking (talking to people), posting on Facebook, contacting some local real estate agents and AirBNB hosts, doing a letterbox drop and organising some skywriting (OK, the last one there might be stretching it a bit).

 Top Tip: Word-of-mouth
Remember to include a strategy for word-of-mouth. You can incentivise customers and people you know (friends and family) to tell others about the services you provide.
 B

uild your cleaning services website
Build a website for your business that showcases your services and provides customers and potential clients with easy access to your business.
Will you pay someone to do this for you or will you create something yourself with easy website builder platforms like these ones? 
• Wix
• Squarespace
• Shopify
• WordPress
It sounds crazy but you can create your own website for a fraction of the cost in just minutes. Check them out. Your first website doesn't have to be perfect. You can improve it as you learn and grow.
 Top Tip: SEO
Learn about SEO. SEO stands for Search Engine Optimisation. It is basically the art of getting your website to rank higher in Google search results so customers can find you and are more likely to contact you.
 Advertise your business online and offline
Advertise your business through various online channels such as social media and Google Ads, as well as offline channels such as local publications and flyers. This will also include business directories like Google My Business (GMB).
Here are some places online you can start posting about your services today and start earning tomorrow...

• Airtasker
• Hipages
• Local Facebook Groups
• Gumtree
• Oneflare 
• Nextdoor
 Top Tip: Lifetime value of a customer
Advertising can be expensive but consider what the lifetime value of your customer is. It will change the way you look at your advertising budget.
 Use social media
Utilise social media platforms such as Facebook, Instagram and YouTube to connect with your potential customers and to build brand awareness.
 Top Tip: Focus on one platform
When you start a cleaning business there is a lot to do. In our experience, the most successful cleaning business start-ups tend to choose one social media platform to concentrate on and do really well at rather than doing a lacklustre effort across too many platforms.


12. Provide Amazing Customer Service
 Train your employees on customer service
How you and your staff relate to people matters. Provide your employees with training on how to 'wow' your customers and go the extra mile. Word-of-mouth advertising is powerful and it doesn't cost you anything.
Happy customers = Business success
 Respond to customer feedback quickly
You will receive both positive and negative feedback. What's important is that you respond to feedback quickly and use it to improve your business. Having a way for customers to easily communicate things they want you to improve or focus on is a great idea.
 Build long-term relationships with customers
When you provide reliable, high-quality services that go above and beyond your customer's expectations you are building long-term relationships that are great for your business.
 Cleaning Management Software
You probably won't start your cleaning service business with cleaning management software but as you grow this area will be worth a closer look. As business complexity increases this type of technology can reduce stress, increase profitability and improve customer experience. Some of the more popular cleaning management software providers in Australia include CleanTelligent, Jobber, Connecteam, ServiceM8, eWorksManager, and plenty of others. These are not recommendations so do your own research.


13. Frequently Asked Questions
Q: How much does it cost to start a cleaning business in Australia?
A: The cost to start a cleaning business in Australia can vary depending on many factors such as location, equipment, and marketing expenses. On average, most smaller start-ups invest between $5,000 to $20,000 to start a cleaning business. Some spend a lot more and others get going on a shoestring for as little as a few thousand dollars. In some specialty areas, your start-up costs can even exceed $100,000.
Q: Do I need any qualifications to start a cleaning business in Australia?
A: No, you don't need any formal qualifications to start a cleaning business in Australia. Good experience is always a benefit but not essential.
Q: How do I find customers for my cleaning business?
A: You can find clients for your cleaning business through various ways including advertising online, networking with other business owners, word-of-mouth, social media, your own website and offering referral incentives to your existing customers.
Q: Is it really worth starting a cleaning business in Australia?
A: Absolutely yes. There's a huge demand for quality cleaning services in Australia and it's a great time to get started. If you like serving people, doing a great job, not cutting corners, working hard and going the extra mile, the cleaning business may well be the ideal business for you.
Q: Can I start a part-time cleaning business while holding down a full-time job?
A: Yes, you can. This approach is not without its challenges but a slow start can be a great way to tip your toe in the water and see if you like the cleaning business. Starting part-time can take away the financial pressures of going full-time from the start especially if you have other responsibilities like children and a mortgage. The times you can book work will obviously be limited so your growth may be slower but starting part-time can be a great option for many people. Just look after yourself, watch your energy levels and don't burn out. Keep in mind this strategy is more of a temporary plan to transition into a full-time business.
Q: Can you start a cleaning business with no money?
A: You will need some money but getting started on a shoestring is definitely possible. You might already have a phone and some cleaning supplies in the cupboard. You will need some kind of transportation which will involve petrol or bus/train passes. Starting on a shoestring won't be easy but it is possible. If you have a great attitude and believe you can do it, go for it.


Are you ready to get started?
Starting a cleaning business takes hard work, dedication and persistence. It's important when things aren't going your way to not give up on your dreams and to keep pushing forward. As you grow and learn your cleaning business will become more rewarding and profitable. We hope the steps in this comprehensive guide help you start your new cleaning business on the right foot and set you up for success. 
Good luck.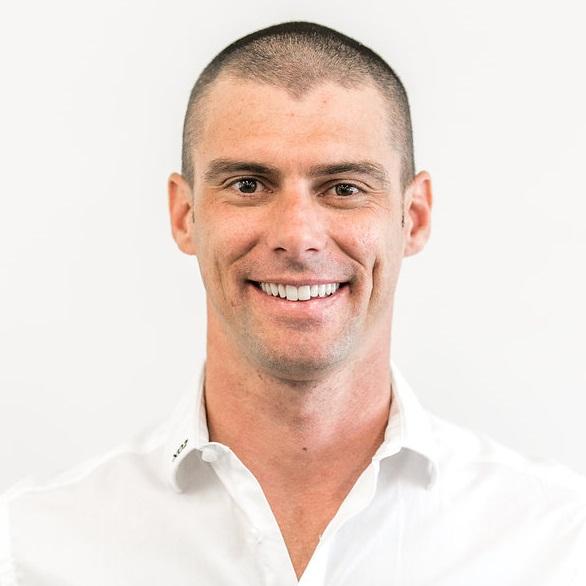 David Blamire, CEO at XO2
David is one of Australia's leading cleaning industry innovators. He's spent his entire working life solving cleaning challenges others thought were impossible. He's best known for his product creation and development skills along with a deep knowledge of business operations and all things ERP. In his spare time, David's a keen fisherman and adventurer. And he doesn't mind if you call him Davo.
Get in touch with David at xo2.com.au. He works from XO2's national headquarters and manufacturing centre in Queensland, Australia.
MORE USEFUL LINKS & RESOURCES
Business Start-Up Guides & Resources
Australian Government - Guide To Starting a Business
Australian Government - Starting a Business Checklist
Australian Tax Office (ATO) - Starting Your Own Business
Cleaning Trade Shows & Events
ISSA Cleaning & Hygiene Expo
Clean Up Australia Day
Associations
Building Service Contractors Association Of Australia (BSCAA)
Training
TESA Directive
Certificate II in Cleaning Operations
IICRC
Trade Magazines
Related Articles
- Where to find the best cleaning businesses for sale in Australia
- How to use AI & ChatGPT in the cleaning industry
- How To Clean Offices & Workplaces